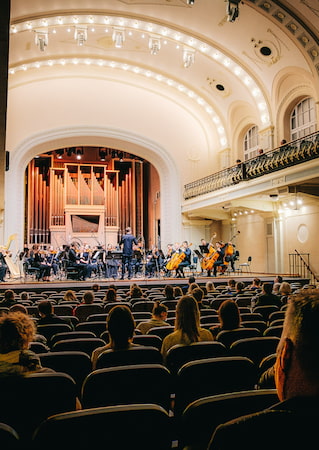 Tickets to the final concert of the Competition are sold out! The premiere evening is tomorrow, September 9th, the concert will start at 6:30 p.m.
For those who did not manage to register for tickets, we will organize a live broadcast – starting tomorrow at 5:30 p.m. you will find it at the top of our page at
LRT KLASIKA
. We look forward to meeting you live or on the airwaves!
---
This project is financed by the Lithuanian Council for Culture, Association LATGA and Vilnius City Municipality. Founding sponsor: Mr. Gediminas Kuprevičius.