This is a competition of international standing, which highlights Lithuania's forward-looking cultural stature and provides the best environment for cultural exchange on the highest level.
– Dobrinka Tabakova, BBC Concert Orchestra composer-in-residence
I find this project to be highly unique, moving, and extremely important. The organizational committee, the orchestra musicians, and the conductor did their job superbly.
– Ayal Adler, composer & pianist
I truly believe this competition will soon find itself firmly established as one of the great events of its type.
– Charles Philip Daniels Torres, winner of the 2nd Future Symphony Competition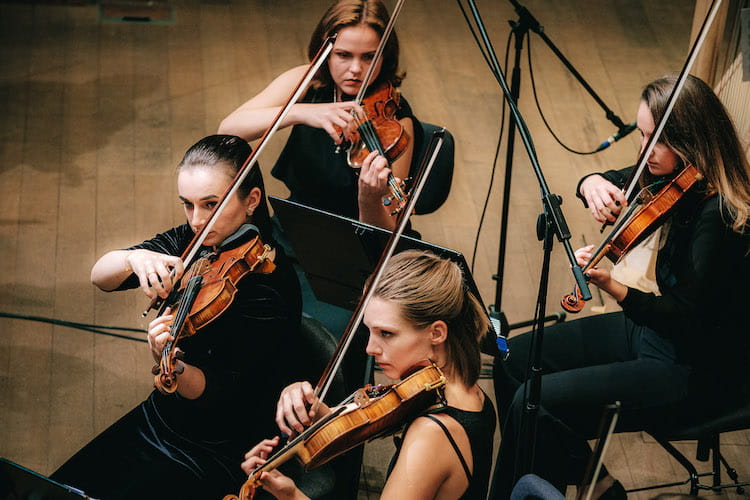 The 3rd International Composition Competition for Symphony Orchestra "Future Symphony" is a unique initiative of young musicians, striving to stimulate the evolution of symphonic tradition.
The main objective of the competition is to encourage young composers all around the globe to write symphonic music and provide an opportunity to hear their compositions live. The competition seeks to discover new talents as well as to educate the new generation of musicians and develop an international bond between different cultures.
Composers from all around the world at the age of 18–35 can apply to the competition.
Future Symphony Orchestra will perform 5 to 7 best scores in the final concert in the Lithuanian National Philharmonic Hall on September 9th 2022.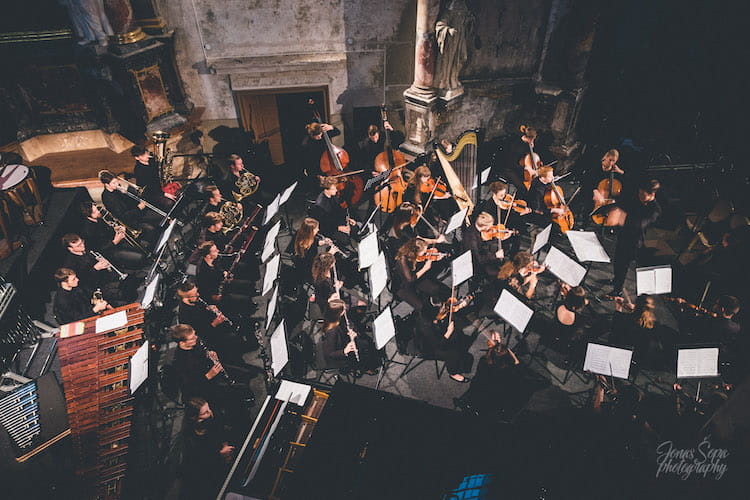 Compositions for the final concert were chosen by the 1st round jury committee:
Vykintas Baltakas (chairman, Lithuania)
Jānis Petraškevičs (Latvia)
Rita Mačiliūnaitė (Lithuania)
Modestas Barkauskas (Lithuania)
The chosen scores will be judged by the 2nd round jury committee of international professional composers, conductors and musicologists:
Mārtiņš Viļums (Latvia/Lithuania)
Yannis Kyriakides (Cyprus/The Netherlands)
Justė Janulytė (Lithuania)
Modestas Pitrėnas (Lithuania)
Gediminas Gelgotas (Lithuania)
Ayal Adler (Israel)
The Grand Prix is a 1500 € cash prize and a performance by the Lithuanian National Symphony Orchestra (LNSO) in the season of 2022–23. The other 2–3 best composers will be awarded Laureate diplomas and will share a 1500 € prize fund in equal parts. Furthermore, all finalists will receive professional recordings of their pieces.